March Edition 2020

Labour law and COVID-19

The Swiss Federal Council entered the Ordinance on the Control of Coronavirus (COVID-19) of 28 February 2020 into force and the effects on the Swiss economy were felt immediately. Contractual relations are particularly affected and various questions have arisenin the area of labour law. In addition to the operational measures that are necessary, the most important questions regarding the employment contract are briefly summarised below.
I. Recommended measures by the employer
Although there is currently no reference applicablein the event of a pandemic, we believe that the following measures are appropriate in the context of the employer's duty of care and health protection:
1. Employee Information regardingthe rules of conduct of the Federal Office of Public Health (News FOPH) and instructions regarding compliancewith these rules (Poster Rules of Conduct)
Wash your hands thoroughly.
Cough and sneeze into a tissue or the crook of your arm.
Dispose of used paper tissues in a sealed waste bin.
Avoid shaking hands.e.Stay at home if you have fever and a cough.
Always call ahead before going to the doctor's office or the emergency room.
2. Obligation of the employee to report any signs of infection or when travelling to risk areas (Travel Rec-ommendations)
Provision of sanitizers and disinfectants.
Waiving business trips to risk areas.
Preliminary clarification regarding appropriate further measures, e.g. in the event of plant closure, i.e. ensuring IT access for home office, making resources available for applications for short-time work compensation, drawing up an emergency pandemic plan, etc.
II. Continuation of payment
In principle, wages are only owed if the work is also performed. This principle does not apply without exception. The following exceptions can be defined in general and in a simplified way: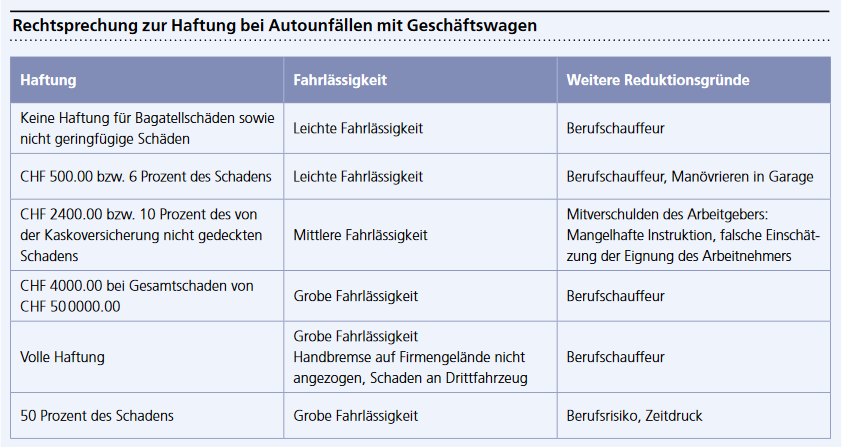 The following examples can be used to illustrate these principles with regard to COVID-19: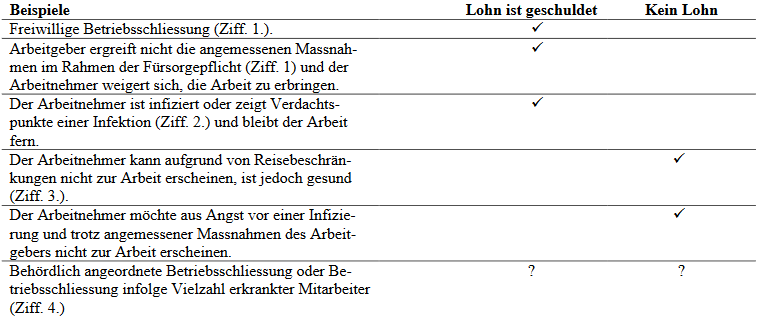 Due to the continuing developments and the various situation, we recommend that you contact us to address your specific legal questions.